The Neighborhood Art House's Annual Art & Sole 5k
is changing course once again!
The Neighborhood Art House's Art & Sole 5k committee cannot wait to get your soles back on the road again!
Alas! An in-person city run is not yet possible. While it may have to wait until next year, we are again hosting the
Art & Sole 5k UnRun/UnWalk.
We are asking you, hopefully for the last time, to stay at home with your family, enjoy a run or walk in your neighborhood, or simply relax in your favorite chair.  Even though we won't be running/walking together, your donated registration will help make this annual fundraiser a success.
Share your Art & Sole experience by submitting a digital photo.
**Due to unforeseen circumstances, shirts may not be available for pick up at the Neighborhood Art House 
until

Wednesday - Friday, June 16-18, 2021  (9:00 am - 4:30 pm). Please call first (814) 455-5508! We apologize for any inconvenience.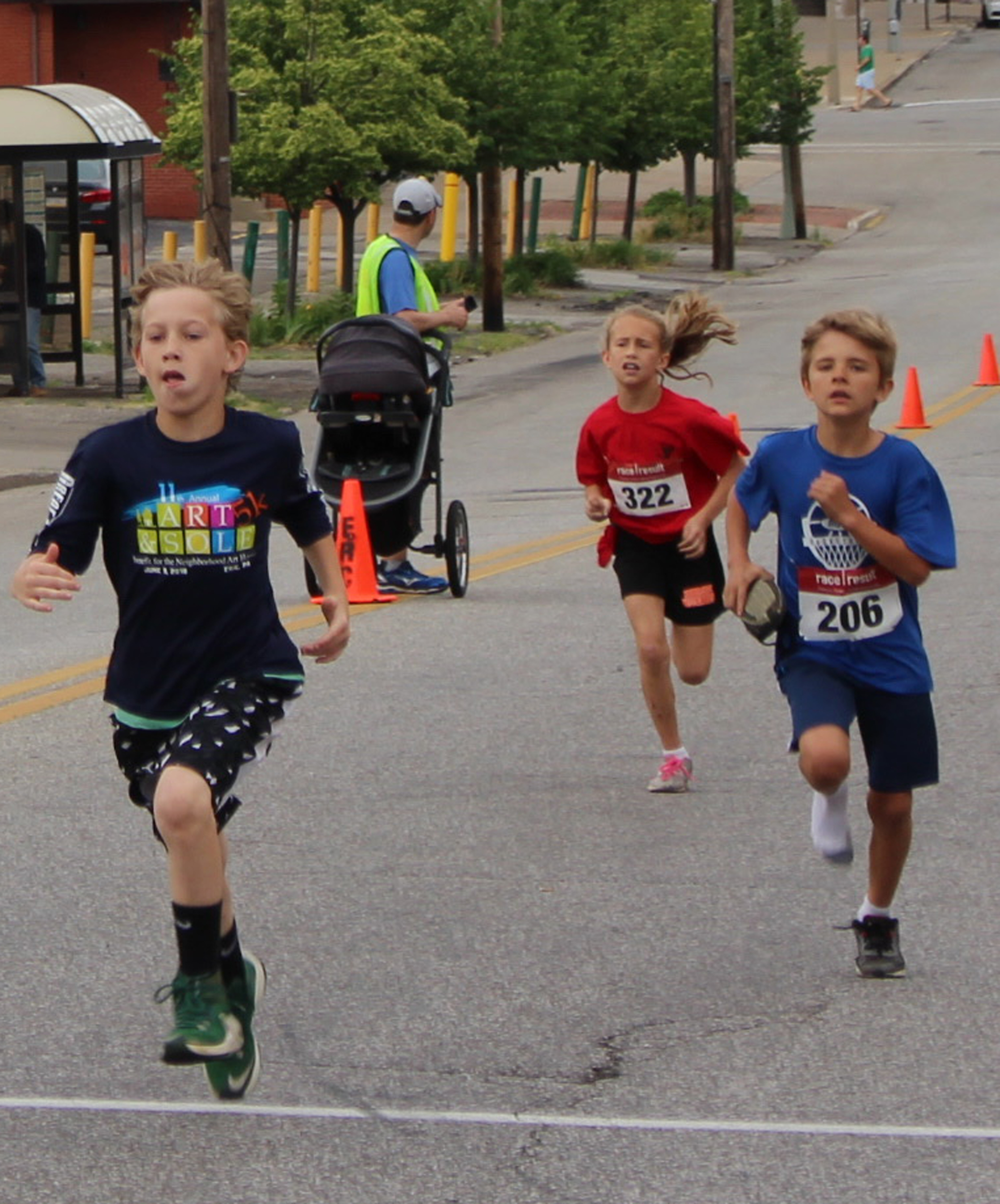 Submit your "day-of race" photo wearing your Art & Sole event shirt.  Three entries will be selected at random to win a $25 Meeker Marshall New Balance Gift Card and Neighborhood Art House Student Artwork.
Please email your photo to erieartsole@gmail.com by 5 pm June 19th.  Be sure to include your full name. Unless you indicate otherwise, your submission gives the Neighborhood Art House authorization to post your photo on social media.
Your support is needed now!
Thank you for participating in the 2021 Art & Sole UnRun/UnWalk! Art & Sole raises 25% of the Inner-City Neighborhood Art House's annual fundraising budget. In order to sustain our programs and fulfill our mission, we are asking you to consider donating your sponsorship or registration. Your gift helps us inspire a better future through the arts for Erie's inner-city youth.