Thank you for helping us make Take Out Tuesday: Art to Go a Success!
Posted on October 1st, 2020 at 10:35 AM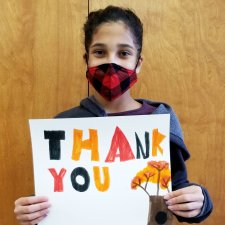 In uncertain times, we treasure the support we have received at the Art House! We've been blessed with continued support from sponsors and individual donors. This year's Take Out Tuesday, Art to Go virtual take on our annual Taste of the Arts fundraiser exceeded our expectations. Online sales of student artwork opened up the opportunity for people across the country to purchase the unique items created by students that we usually sell in-house. We're thrilled to report that every item in our Appetizer selection sold out and almost all framed student artwork was purchased as well. Teacher's artwork included in the silent auction went to the highest bidders. When all is said and done, with the help of generous sponsorships and individuals who made purchases, we had a very successful fundraiser! Thank you so much to everyone who helped make this possible. It's wonderful to see that the Art House is recognized as an important asset to the youth of Erie. Thanks to your help, we are confident we will continue to provide classes in the fine and performing arts and environmental activism!
Additional Photos